Northern Lights of Aberdeen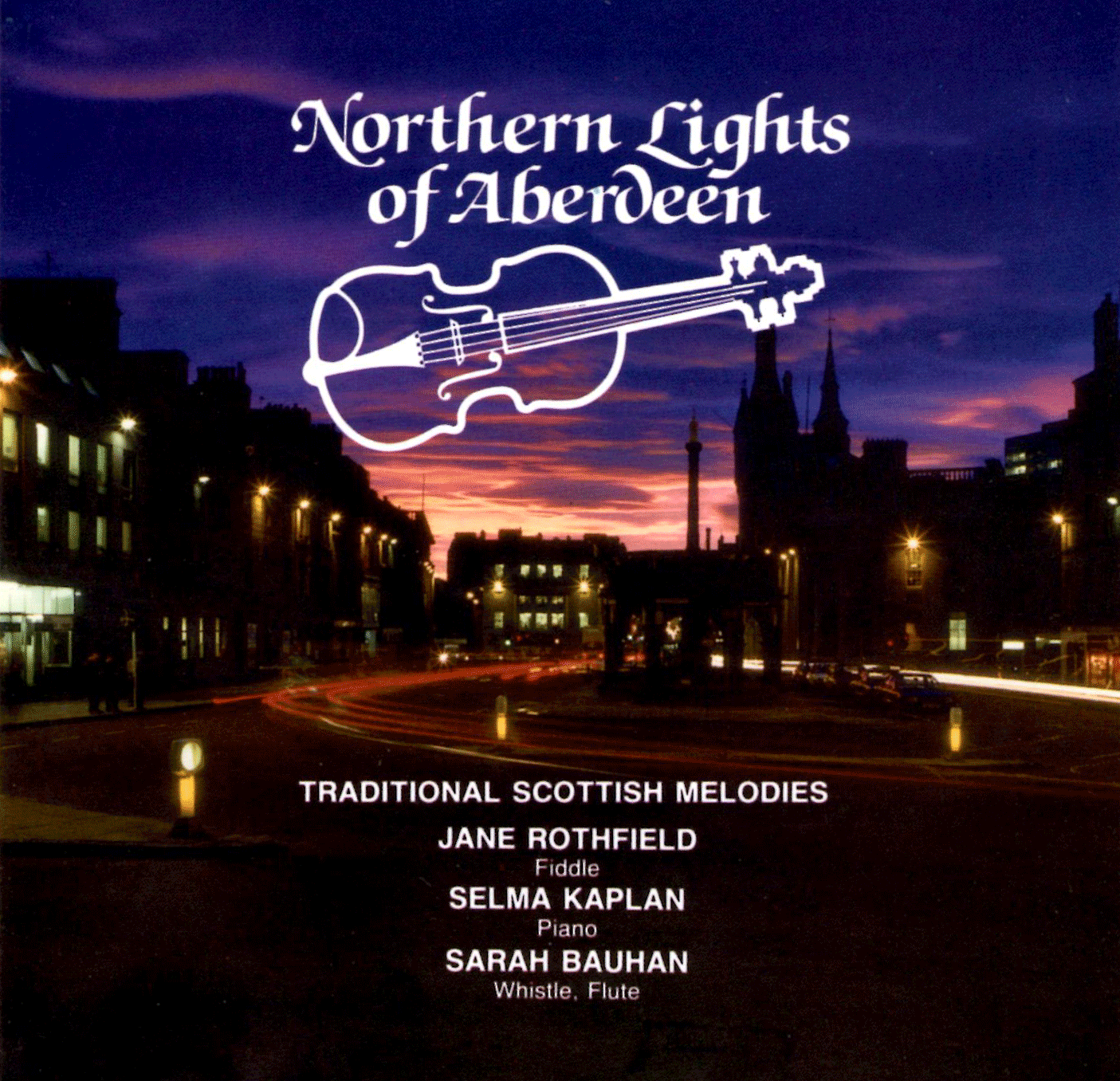 Jane's fiddling is featured on this lovely recording of traditional Scottish melodies with Selma Kaplan on piano (with Sarah Bauhan (Flutes/Whistles, Allan Carr (Guitar) and Chuck D'Loia (Guitar).
Produced by Allan Carr who chose a wonderful selection of melodies from traditional Scottish Songs that reflects the depth and beauty of his native Scotland's music heritage.
McPherson's Lament
Tramps and Hawkers
Will Ye Go, Lassie Go?
The Kesh Jig
My Love Is Like A Red, Red Rose
Margaret Ann Robertson
Muckin' o'Geordie's Byre
He's Torn a' Ma Gown
The Jute Mill Song
Cam' Ye by Athol
The Back o' Bennachie
Copyright 2012 Jane Rothfield web design Sue Muldoon Images LLC